Insurance Claim Investigators in Lebanon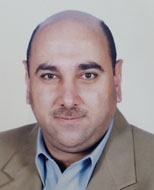 Mr. Hani Acra, born on August 27th, 1960; owns a Lebanese based Investigating company; 'Middle East International Adjusters'. Middle East International Adjusters was founded by Victor M. Acra on 15 February, 1963. Mr. Victor M. Acra with his long standing experience in the field of insurance claims has excelled throughout the Middle East since 1949. The Firm operated under the name of "Victor M. Acra" from 1970 to 1979. They returned to the Lebanese Market in 1994. Since then, they have re- established their local operations to the utmost satisfaction of its clients and reinsures concerned. We are now operating in Lebanon, Syria, and Iraq. We have correspondents in various other countries too. Mr. Hani Acra is well established and has his areas of expertise in Property Claims, Casualty Claims, Business Interruption Claims, Liability Claims, Engineering Claims, Banking and other Financial Claims, travel claims, as well as Pre Risk Surveys, and claims settling agents.

Mr. Hani Acra has recognized the need for dedicated, insurance claim investigators in Lebanon. It is from this business, Middle East International Adjusters that he helps companies around the World, navigate the global market. In addition to his many international clients, Hani has worked and advised international companies both in and outside Lebanon. Hani has experience of several successful years in the same field and has gained expertise in conducting claim investigations in Lebanon. He is a specialist advanced interviewer and interview advisor, adept in obtaining fine grain detail in even the most challenging of circumstances, weather remotely or face-to-face. Well respected within the insurance industry, Hani is a regular contributor to various publications and presents at conferences throughout the world. He also develops and delivers bespoke training packages to organizations on a global basis. Our range of Insurance investigative services is listed below:
Fraud claim investigations and insurance fraud investigation in Lebanon
Life insurance claim investigations in Lebanon
Accidental benefits/death claim investigations in Lebanon
Property loss claim investigations in Lebanon
Travel insurance claim investigations in Lebanon
Third-party claim investigations in Lebanon
Medical claim investigations in Lebanon
Personal claim investigations in Lebanon
Theft claim investigations in Lebanon
Subrogation and recovery investigations in Lebanon
Contestable death investigations in Lebanon
Fatal accident investigations in Lebanon
Motor vehicle crash investigation in Lebanon
Recovery of stolen vehicles in Lebanon
Insurance litigation support in Lebanon
His main motto is to offer professional claim investigative services based on clients' needs and requirements and build a trust among them by assuring successful outcome. Our team of claim investigators in Lebanon is trying its best to provide you more than the results, their expertise provide you with various strategies to utilize those results in most efficient and effective manner. All our associates are very well experienced in fraud insurance claim investigations and well known in their respective locale consequently we can give you the best and prompt service. Indeed we cover all over Lebanon including Beirut, Tripoli, Sidon, Zahle, Tyre, Jounieh, Baalbek, Byblos, Nabatieh. Kindly contact us on our email: [email protected] according to your requirement respectively.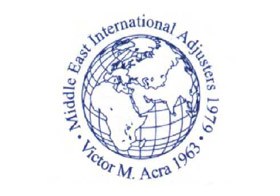 Contact Us