Insurance Claim Investigators in Italy
Since 1980, our experienced corporate investigation team has been frequently travelling in Italy and all over Europe to conduct insurance claim investigation operation. Under the directorship of Francesco Finanzon who is an author of four handbooks about investigation technique, diversified range of corporate investigation services are provided to clients based all across the Italy and all over Europe. Investigazioni Octopus s.a.s is one of the leading investigative companies in Italy.

During our insurance fraud investigation we have always focused on reaching high- quality standards. In order to become the reality of references for those who need to reach the result with confidentiality and professionalism. We believe in providing a dedicated consultant and sole contact person who will be available for any of your needs in the investigation area. We respond to all our client's in structured manner and we are very target oriented.

We have ample of experience of conducting claim investigation services with high level of professionalism and have a consistent track record of providing best claim security services worldwide. We are completely equipped with specialized skills and sophisticated surveillance equipment to meet the changes in the modern era of technology and means of gathering crucial evidence within the time frame. The professionalism of our firm is spoken by our expertise in the claim investigation field. We can assist you in any of the below mentioned claim investigation services such as:
Fraud claim investigations and insurance fraud investigation in Italy
Life insurance claim investigations in Italy
Accidental benefits/death claim investigations in Italy
Property loss claim investigations in Italy
Travel insurance claim investigations in Italy
Third-party claim investigations in Italy
Medical claim investigations in Italy
Personal claim investigations in Italy
Theft claim investigations in Italy
Subrogation and recovery investigations in Italy
Contestable death investigations in Italy
Fatal accident investigations in Italy
Motor vehicle crash investigation in Italy
Recovery of stolen vehicles in Italy
Insurance litigation support in Italy
Our clients include Law-firms, Fraud Examiners, In-house counsels, business houses, Exporters, Insurance Companies, Financial Institutions and other corporate individuals located anywhere across the globe. Our expert team of Italy insurance claim investigators assures clients to provide comprehensive investigative services with complete accuracy and efficiency. We are supported by strong networks of more than 3000 professional members in over 100 Countries.

We have the stringent claim investigation procedures to abolish all possibility of fraudulent activities existing in the Insurance sector and our effective processes can reform the corporate operations by providing the scope for development and growth in the commercial world.

We provide our services in all parts and regions of Italy including Rome, Milan, Naples, Turin, Palermo, Genoa, Bologna, Florence, Catnia , Bari, Venice, Verona, Messina, Padova, Trieste. If you wish to discuss any aspect of your insurance claim investigation or are in any way concerned, we will be glad to discuss your case in complete confidence, please contact us without any obligation to proceed. We are committed to providing the thorough investigation with concluded and interpreted reports. All the sensitive queries are handled discreetly and confidentially. We are prompt in responding to all related queries with a highly authenticated piece of advice. To obtain more comprehensive information related to our services, kindly write to us at [email protected] specifying your requirements and we shall revert soon to your query.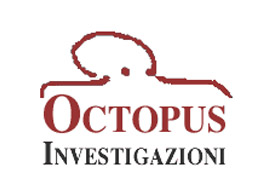 Contact Us