Insurance Claim Investigators in Cyprus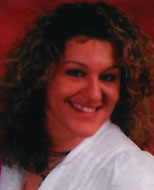 Cyprus claim investigators are providing best of their services in every part of Cyprus. Our associate Ms. Andrea Shiakalli, Director-ConfiNet Pro Consulting Services, having an experience of over a decade is providing best in class Insurance claim fraud investigations in Cyprus. She is a certified Fraud examiner and has completed numerous assignments successfully in her career. Having expertise in corporate investigations, fraud detection and prevention techniques; it makes her the best and smartest choice of our clients. We are offering a wide range of investigative services; Insurance Fraud, Corporate Fraud, Life insurance claim investigation, Management Fraud, Financial Fraud, Investment Scheme Fraud and various other claim investigations are covered.

Our range of Insurance investigative services is listed below:
Fraud claim investigations and insurance fraud investigation in Cyprus
Life insurance claim investigations in Cyprus
Accidental benefits/death claim investigations in Cyprus
Property loss claim investigations in Cyprus
Travel insurance claim investigations in Cyprus
Third-party claim investigations in Cyprus
Medical claim investigations in Cyprus
Personal claim investigations in Cyprus
Theft claim investigations in Cyprus
Subrogation and recovery investigations in Cyprus
Contestable death investigations in Cyprus
Fatal accident investigations in Cyprus
Motor vehicle crash investigation in Cyprus
Recovery of stolen vehicles in Cyprus
Insurance litigation support in Cyprus
GREVESGROUP® has recognized the need for dedicated, insurance claim investigators in Cyprus, and has gathered a team of fine Cyprus insurance claim investigators. We assure you of providing insurance fraud investigations in Cyprus at best economical rates with complete online support of our team which is available 24/7. With us, you don't have to catch us for updates; we keep you updated throughout the process so that if there are changes in instructions, it could be mentioned at the right time for us to follow. We have assisted many international clients with claim investigation services in Cyprus and they are really satisfied with our work & standardized reports which include complete facts and even the tiniest facts about the case. We keep it real and to the point of what has actually happened. Our claim investigators in Cyprus have complete know how of conducting fraud insurance claim investigations in Cyprus.

Our main aim is to offer professional claim investigation service in Cyprus with best support and advice. We strive to get a successful outcome from the investigation conducted, so that the purpose of our client can be solved in best way possible. Our network of associate/partners is strong and covers whole Cyprus; it makes us easy to serve and assist our clients in the remotest locations of Cyprus. Our team of insurance fraud investigators in Cyprus will be your best choice for your requirements related to claim investigation in Cyprus.

All our associate/partners are very well experienced in conducting insurance claim investigations and are well known in their respective locale for their superior quality of work. Our stronger ties with international & local partners enable us to provide all intelligence and investigative services to the clients located all across the Cyprus including; Limassol, Larnaca, Gazimagusa, Nicosia, Pafos, Girne, Guzelyurt, Aradippou, Paralimni, Lefka, Geri, Ypsonas, Livadia, Dromolaxia, Dipkarpaz etc.

How to use Cyprus insurance investigator to protect claim frauds? Well, contact us for more information on fraud investigations and best possible solutions to your problem.

Kindly write to us at [email protected] specifying your requirements and we shall revert soon to your query.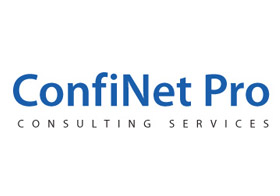 Contact Us