Alexander Krioni, Founder & CEO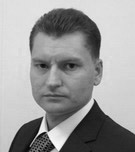 Welcome to the Krioni Corporation, The founder and CEO of this organization is Mr. Alexander Krioni, who started his career as an investigator in year 2oo2 to get the access of business reliability index on Russian companies and entrepreneurs and now by virtue of his huge experience and capabilities, he is commanding this organization and giving superior supports and advices to the staff working under him. Today, this organization has been renowned group for providing investigative and intelligence services in all the region of Russia.

He has earned huge expertise by dedicated serving for people in offering the trustworthy solutions by giving the best ways to identify the fraudulent claims occurring in insurance companies located in various parts of Russia including major cities like Moscow, Saint Petersburg, Novosibirsk, Yekaterinburg, Nizhniy Novgorod, Samara, Omsk, Kazan, Rostov-on-Don, Chelyabinsk, Ufa, Volgograd, Perm, Krasnoyarsk, Saratov. As results of that today he holds huge competency to command his company for rendering the solution of entire insurance activities to curb the fraudulent claims.

Today Krioni Corporation has become one of best investigative firm to offer exceptionally reliable solution of every insurance claim activity throughout Russia. The prime goal of this company is to provide reliability to the people by giving them the trust for having honest and articulate insurance activities by minimizing any chance of the occurrence of Frauds in Insurance claims. This noble cause enabled him to create some of best insurance investigation services to achieve the sincere aim for the services of the people. The latest prototypes on insurance investigations are elaborated below for your information and knowledge. These are as follows:
Insurance Fraudulent Claims Investigations
Accidental Benefits/Vehicle Crash Claims
Life Insurance Claim Investigations
Property Claim Investigations
Travel Insurance Claim Investigations
Third-Party Claim Investigations
Medi-Claims Investigations
Personal Accident Claims
Death Verifications
Theft Claim Investigations
Subrogation & Recovery Investigations
Contestable Death Claim Investigations
Fatal Accident Investigations
For further information about him or insurance investigation for getting fraud free services, kindly send your query on [email protected].