Andreas H. Nehyba, Owner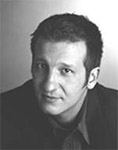 An aspiring and highly ambitious investigator Ing, Andreas H. Nehyba is the proud owner of a registered company "Agency Xtrace" which is working in the field of private detective and security services. This is the registered company in Austria offers private investigations and security operations in every region of Austria and Vienna.

Mr. Nehyba , the owner of this company is fully licensed and commercially registered under the Austrian Law and holds the valid License No ( FN 305 014 a, commercial court ,Vienna). The professional life of Mr. Nehyba had been quite challenging where he had huge experience by thoroughly devoting himself in the field of Insurance investigations. He had the primary goal of bring the honesty in all insurance activities.

He has earned huge expertise by dedicated serving for people in offering the trustworthy solutions by giving the best ways to identify the fraudulent claims occurring in insurance companies located in parts of Austria including major cities like Vienna, Graz, Linz, Salzburg, Innsbruck, Klagenfurt, Villach, Wels, Sankt Polten, Dornbirn, Steyr, Wiener Neustadt, Feldkirch, Bregenz and Wolfsberg. As results of that today he holds huge competency to command his company for rendering the solution of entire insurance activities to curb the fraudulent claims.

Today, "Agency Xtrace has become one of best investigative firm to offer exceptionally reliable solution of every insurance claim activity throughout Austria. The prime goal of this company is to provide reliability to the people by giving them the trust for having honest and articulate insurance activities by minimizing any chance of the occurrence of Frauds in Insurance claims. This noble cause enabled him to create some of best insurance investigation services to achieve the sincere aim for the services of the people. The latest prototypes on insurance investigations are elaborated below for your information and knowledge. These are as follows:
Insurance Fraudulent Claims Investigations
Accidental Benefits/Vehicle Crash Claims
Life Insurance Claim Investigations
Property Claim Investigations
Travel Insurance Claim Investigations
Third-Party Claim Investigations
Medi-Claims Investigations
Personal Accident Claims
Death Verifications
Theft Claim Investigations
Subrogation & Recovery Investigations
Contestable Death Claim Investigations
Fatal Accident Investigations
For further information about him or insurance investigation services for getting fraud free services, kindly send your query on [email protected].